Many gamers are now settled in at the Historicon 2015 in Fredericksburg, Virginia.  The theme for this year's Historicon is the End of the Empires.  Many empires have risen to power and fallen again to include Napoleon's French Empire which ended with the Battle of Waterloo 200 years ago.  This summer marks the 200th anniversary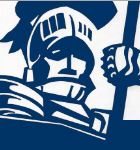 of this great battle in military history. To celebrate this great battle in our military history,  Historicon is having a Waterloo Bicentennial Commemorative Scenario on Saturday, July 18th 2015.  All wargamers you participate in this tournament will be shouting, "Vive, La Emperor!" or "God Save the King!"  Check out the rules and play sheet.
In prior years, my father John Hill was a regular facilitator at Historicon.  He often coordinated various scenarios to include Johnny Reb III, ADF and Battle of Stalingrad.  Due to his recent passing six months ago, there will be a void at this convention.  A eulogy will be given by his long time friend Dean West honoring the many achievements and contributions made by John Hill.   Last year, it was John who was honoring Dean and welcoming him into the Legion of Honors for talented wargame designers.  Now, Dean is the one who will be honoring John.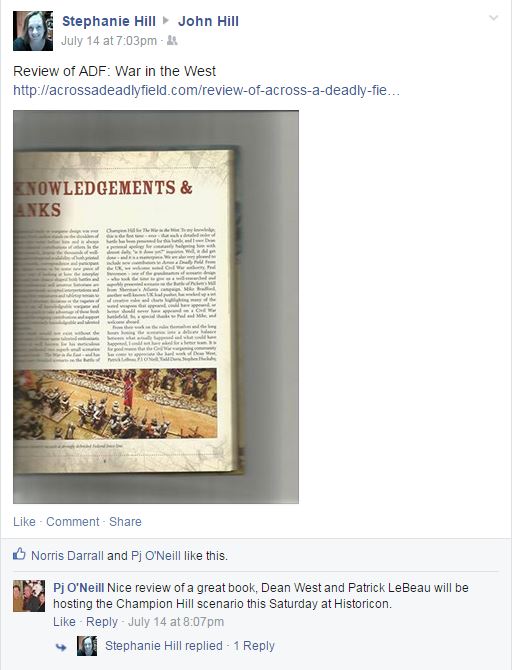 Patrick LeBeau and Dean West will be hosting the Champion Hill scenario on Saturday, July 18th at Historicon 2015.  Typically, John Hill would be hosting this scenario or one similar, but this year his very dear friends and fellow wargamers will be take the lead.  Thank you to both Dean and Patrick for continuing John's legacy.
Many events are scheduled to take place at Historicon to include not only the tournaments such as the Battle of Waterloo mentioned above, but the incredibly fun Wargames Illustrated Painting Contest:
As wargamers, we all love to see fantastic wargaming tables and beautiful wargaming armies, but we also love to look at wonderfully painted toy soldiers for hours on end. Over recent years, the constantly increasing priority workload of the Hobby University team at HISTORICON™ has meant that the painting competition has not been able to receive the attention it deserves. By adding the driving force of Wargames Illustrated – the world's premier wargaming magazine, to the event, we are excited to have the opportunity to build the competition into a great competition that will encourage hundreds of aspiring painters to keep improving their skills, and inspire thousands of wargamers to new and exciting projects we can all enjoy!
---
If you are one your way to Fredericksburg, Virginia for Historicon and are already there, would love to hear from you.  Please feel free to leave a comment below sharing with everyone your favorite events and exciting times.  Thank you to all who have touched our lives and helped to make my father the special man he was.  Have an awesome time this weekend and Happy Gaming!