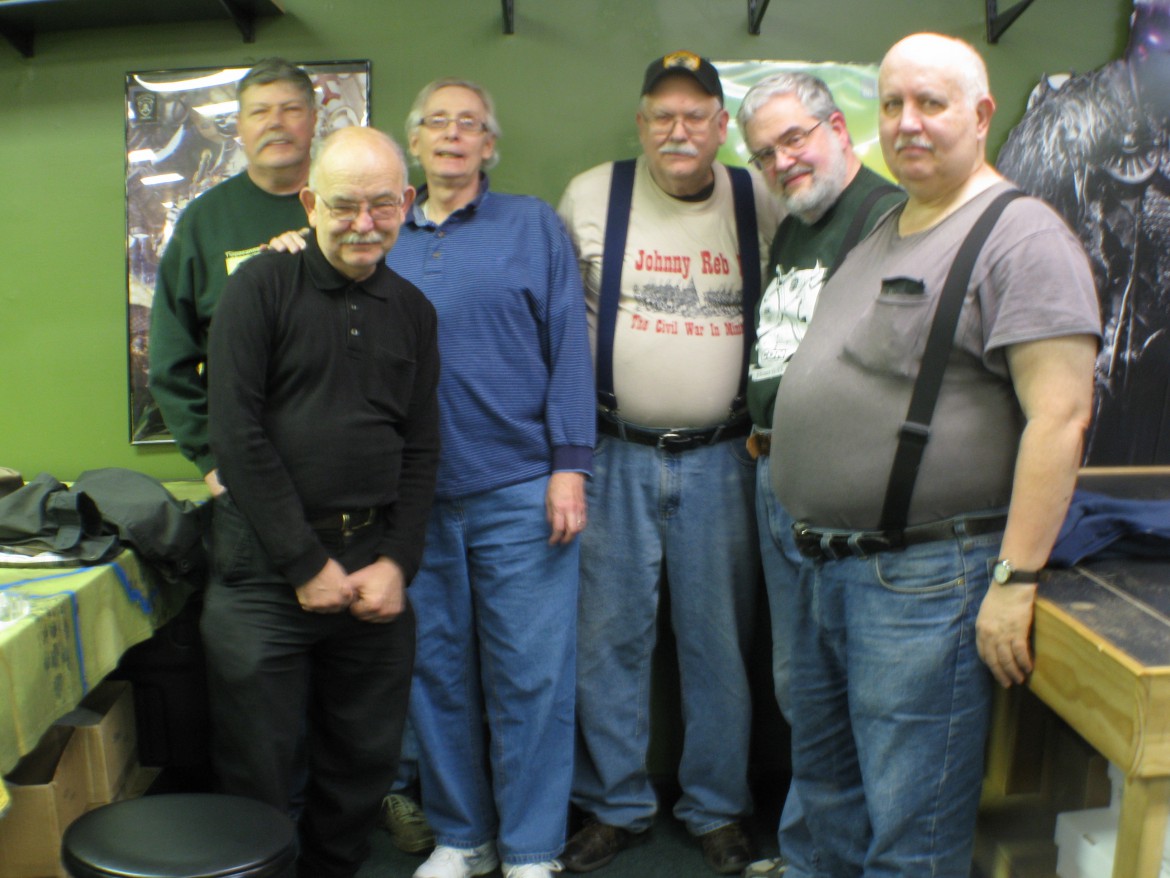 This past January, many of the wargamers who play tested Johnny Reb for my father, John Hill,  when he was developing the game came together to remember him.  Since January is the month my father passed away, many of his long-time friends decided to come together during the month of the first anniversary since his passing to remember my father, his contributions and of course, to play a wargame.  Randy Black, long-time friend of my father's, going back to when our family resided in Indiana, coordinated the event at his home in his basement where Randy has a complete collection of all wargames designed by John Hill.  Randy took some pictures to remember the day.  The featured image is of the group who were in attendance.  All of the gamers in the picture play tested Johnny Reb in my family's old basement we had in the house I grew up in located in West Lafayette, Indiana.
---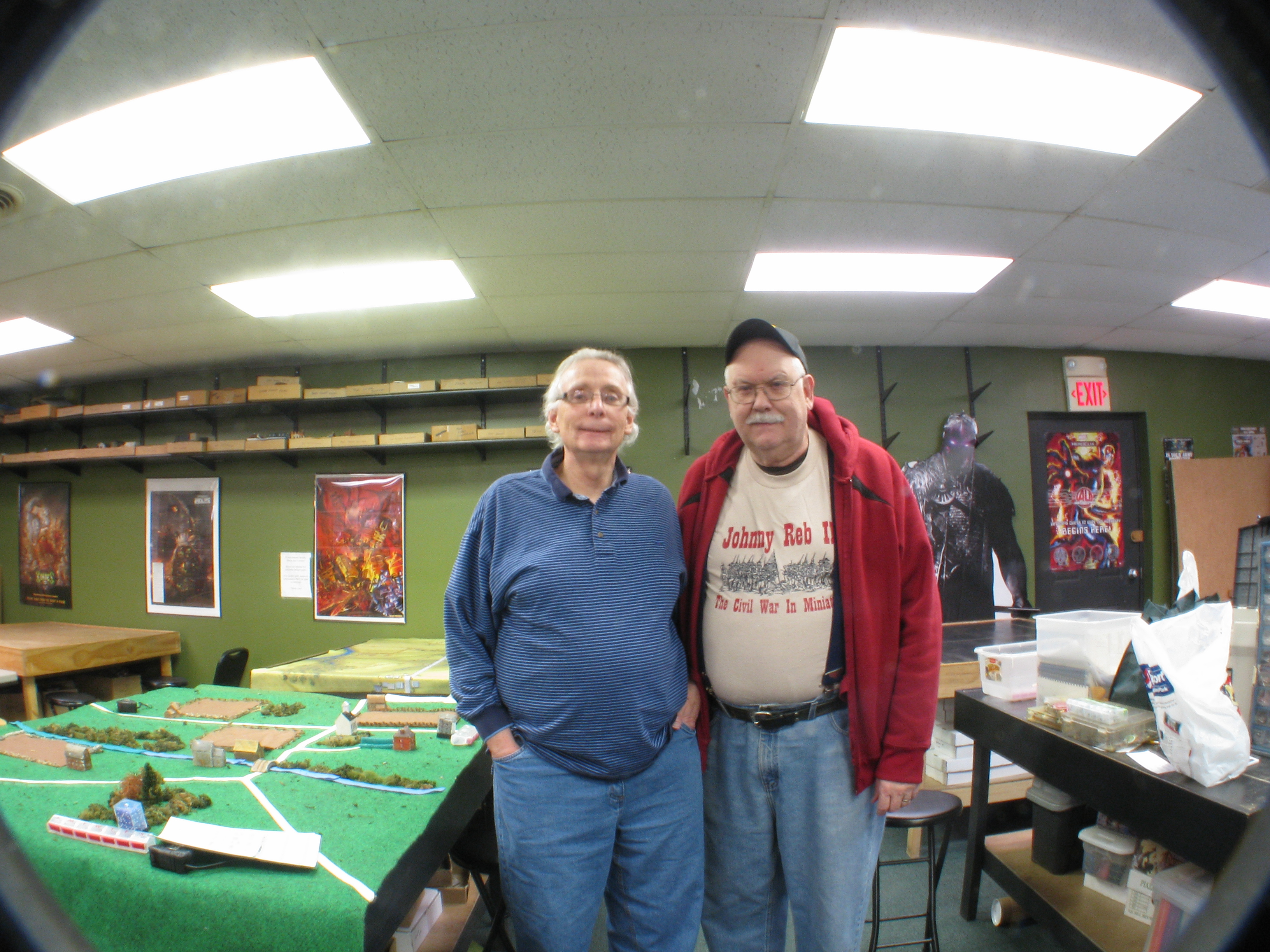 This picture is of Rand Black on the left with Norris Darrall on the right
This picture is an over head shot of my father's works. You can get more information about his individual games he designed by going to the page wargames designed by John Hill.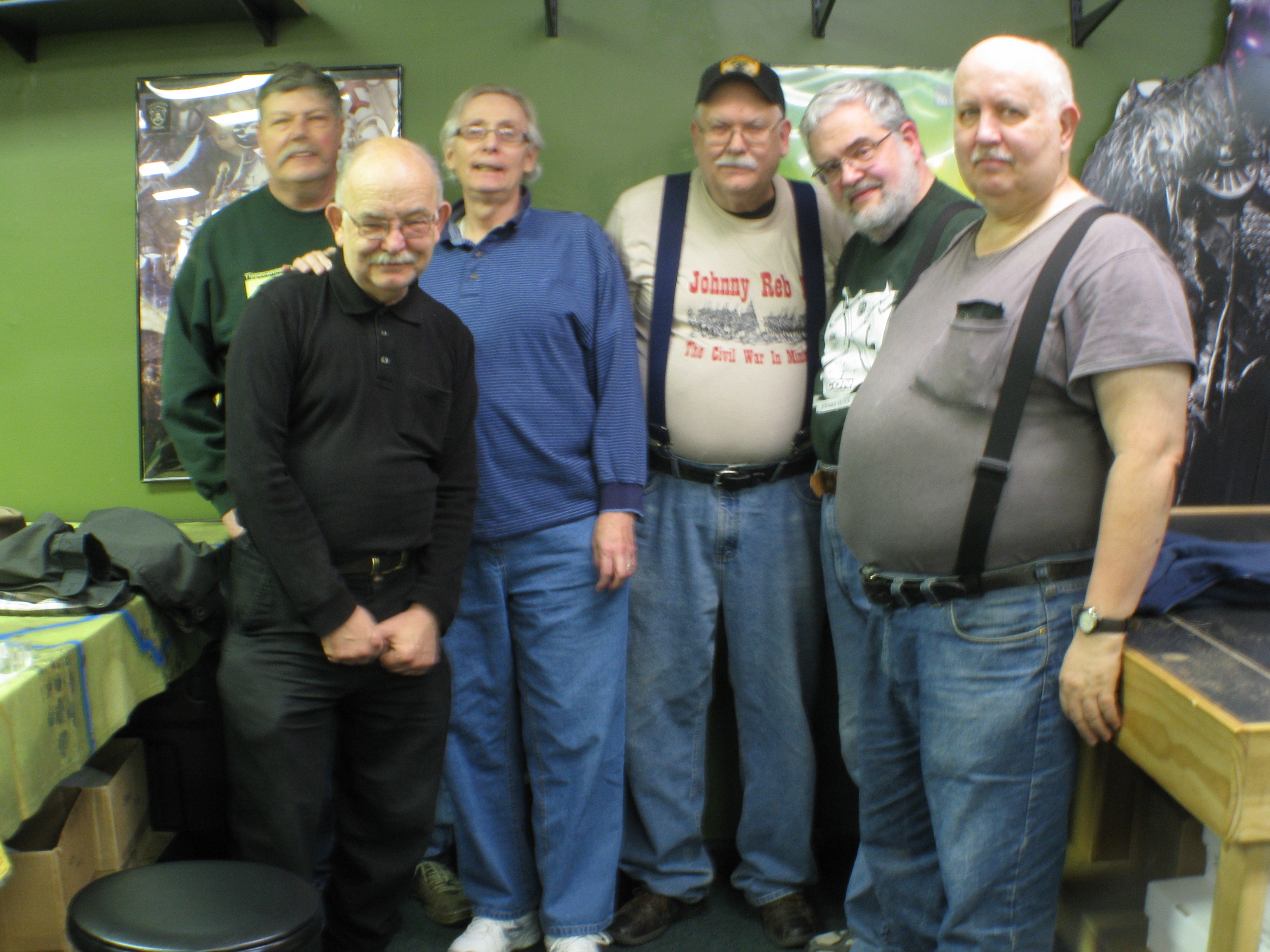 This picture is of the group of six wargamers who play tested games for John Hill.   In the front row left to right is Carl Vandevender and Dennis Seig.  In the back row left to right is John Goff, Randy Black, Norris and John Jones.
All of them play tested Johnny Reb in the old basement in the house in West Lafayette, Indiana.
---
I wish to thank everyone who continues to follow this blog and their support and continued efforts to keep the memory of John Hill, well renowned wargame designer, alive.   They say when someone who love becomes a memory, that memory becomes a treasure.  Good-byes are not forever, nor are they the end. They simple mean, "We will miss you until we meet again!" Those memories of John Hill of his friends, fellow gamerrs and family are true treasures of a truly magnificent and accomplished man.
Please feel free to leave comments below.  Have a wonderful day and much gratitude goes out to Randy and the other gamers who came together for the John Hill Remembrance Day 2016.