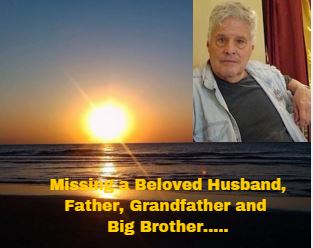 One Year Anniversary of My Father's Death
Today marks the one year Anniversary since my father, John Hill, passed away.  The pictures below were taken moments before the hospital staff rushed in because the alarms on the machine started buzzing loudly as his heart began to crash.
As you can imagine, it has been a long hard year for both my mother and I.  My mom had to learn to adjust to living life without her companion, lover and best friend of 46 years.  The anniversary of a loved one's death is always a very sad event marked by strong emotions. This year being the first anniversary of my father's passing is undoubtedly the hardest of all yet to come.  Often family members and friends of our dearly departed wish to gather together and remember their loved one, celebrate his well accomplished life and provide support for each other through this difficult time. There are many ways that I can help make a special tribute to my father on the anniversary of his death. One way is of course by saving one of the first posts of the year on his tribute site as being the one to dedicate to the anniversary of his passing.
Celebrating with Remembrance and Honor
As anyone who has been there, the death of a loved one is a very difficult experience. Today being the anniversary of the death of John Hill, beloved husband, father, big brother, grandfather and friend will be a painful day fro those who knew him and loved him, but if we celebrate it with remembrance and honor, we can relive happier memories. Reflection on the anniversary of the death of a loved one can help the grieving process and keep us close to the one who we lost.   Therefore, I invite you to take a moment and reflect on all of the posts and pages I have constructed on this website during the last eight months in which I have been painstakingly developed every detail of this website and delight in the person he was.  For me, I enjoy seeing the following YouTube video of him receiving one of his many wargaming awards he received throughout this years as a well-known game designer.  This video can also be viewed on this page but for your convenience, I have embedded it as well.
Sharing Your Connection to John
I realize not everyone reading this knew my father and for those readers, I wish to personally thank you for taking the time to stop and read this and discover what a wonderful and dedicated man John was.  For those of you who knew him you do not need me to tell you how admired and wonderful he was.  If you did know him, whether you were a family member or close friend or if you only met him once or twice or even if you had heard of him or played one of his games, I welcome you to please comment below and share with everyone how you knew him.  If you have photos of him or photos of you playing one of his games, please feel free to send them to me at stephaniehill@acrossadeadlyfield.com and I will be happy to post them to this site. It is my desire to maintain his legacy but it is hard to do it alone.  I need your help in sharing memories and stories relevant to John Hill.
Ways to Help
If you are in the market for one of John's games or rulebooks, please be sure to visit of the shopping pages on this site such as the ADF Amazon Store or the ADF Barnes & Noble Store.  Many of John's products are also on Ebay. In addition, Squad Leader which was on his first games and continues to be one of his most popular.   There are also many ADF Resources on this site which are available for free as a download to include many of his Quick Reference Charts gamers will need when playing.  Even if you are not in the market for a wargame, by purchasing anything on Amazon when you click through this website, you are helping to continue a legacy because those funds will be used to pay for web hosting and other related expenses.
Because John passed away due to heart failure, Mom and I decided to created a memorial fund through the American Heart Association in his honor in which you can choose to donate to.and that will help other heart patients receive the care and funding they need.  As of today, over $1400 has been raised in John's honor.
Comments & Prayers Welcome
As I always indicate at the end of all of my posts on this tribute site, comments and prayers and warm wishes are always welcome.  I cherish, read and reply to everyone of the comments written to this site.  Have a wonderful and happy 2016 and best wishes to each of you reading this.