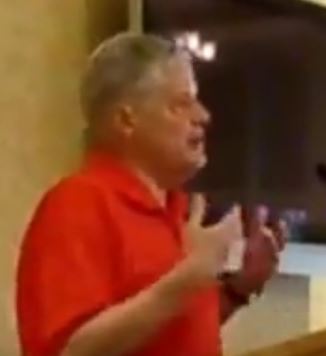 My father, John Hill, has been well remembered for his numerous achievements and awards he had won. John was the top of his game in the wargame industry.  The below video is of John receiving the Ed Blomgren/Winston Hamilton Memorial Lifetime Achievement Award at ConSim World Expo 2007   In the video below my father talks about how many feel the wargaming niche is not as popular as it used to be, but gestures to a a board room full of enthusiastic gamers enjoying the camaraderie of being a part of creating new possible historical scenarios at ConSim World.
Below is an image of the plaque my father was presented with in the above video from 2007.
---
Please feel free to leave comments below. Thank you for visiting today.