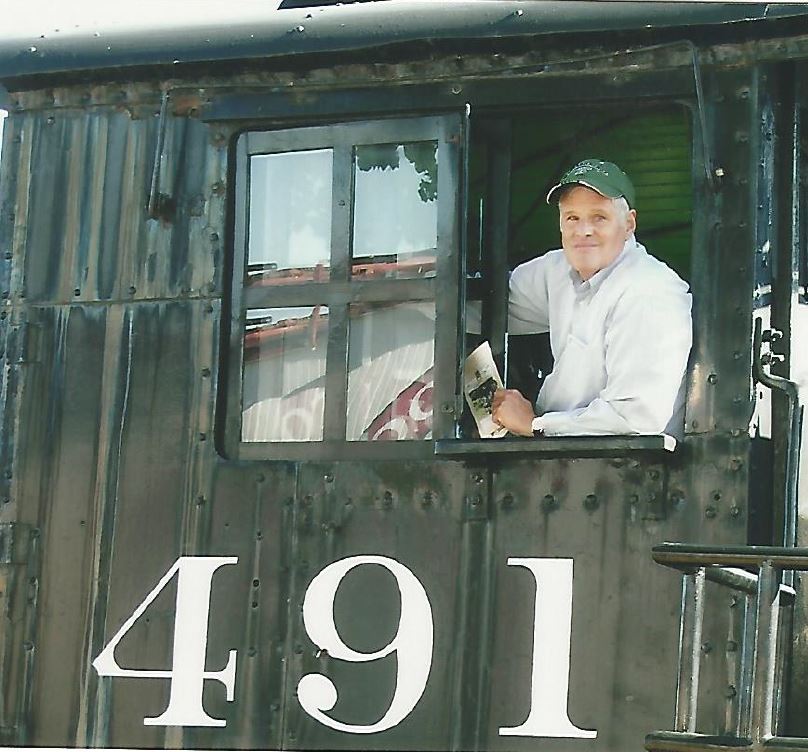 John Hill: Train Enthusiast
As many of you know, my father, John Hill was a train enthusiast.  He had a well developed residential garden scale model train in his backyard.  He had always loved trains ever since he was young.  He owned a model railroad shop called The Scale for nearly ten years while leaving in Indiana.  Below are pictures taken of my father at one of his favorite tourist attractions and museums in Colorado – The Colorado Railroad Museum.
Colorado Railroad Museum
The Colorado Railroad Museum is located in Golden, Colorado whose motto is "Where the West Lives" and is at the base of the front range of the Rocky Mountains.  It was founded during the Pike's Peak Gold Rush in 1859.  The railroad museum has over a hundred both standard and narrow gauge steam and diesel locomotives with passenger cars and cabooses, not to mention the HO Model Railroad and a massive G-scale garden railway along their 15 acre rail yard. They have exhibit galleries, a library filled with information about trains, and a restoration facility and active turntable.
My late father favored this museum.  He was like a kid in a candy store when visiting the Colorado Railroad Museum.  The following photos were taken in 2007:
My father is proof that you cannot be too old to love trains and love getting up close and personal to them. You can see in the picture above how much he liked being next to the massive locomotive.
---
As always, please feel free to leave your comments below and I will reply shortly.  For more information, read the About John page.